5 ways SMEs are generating more sales with cloud telephony
For SMEs, the most important development perspective is customer communication. If communication is not sorted out, then it can be a loss of sales and leads. In a current scenario, SMEs are using old telecom lines with complicated features, which are working just because there were no other communication options available.
But with rapid technology shift, cloud telephony is making the mark into customer communication and customer experience domains. It is becoming crucial because of its flexibility and robust technology.
Here are some features which are making SMEs divert from the old business phone system to cloud telephony.
Increase Sales:
Cloud telephony comes with an amazing option of integrating CRM with it. Once bound with CRM, all the customer data will be handy for any organization.
YakoVoice Provide Easy API integration where you can easily connect your CRM with YakoVoice panel.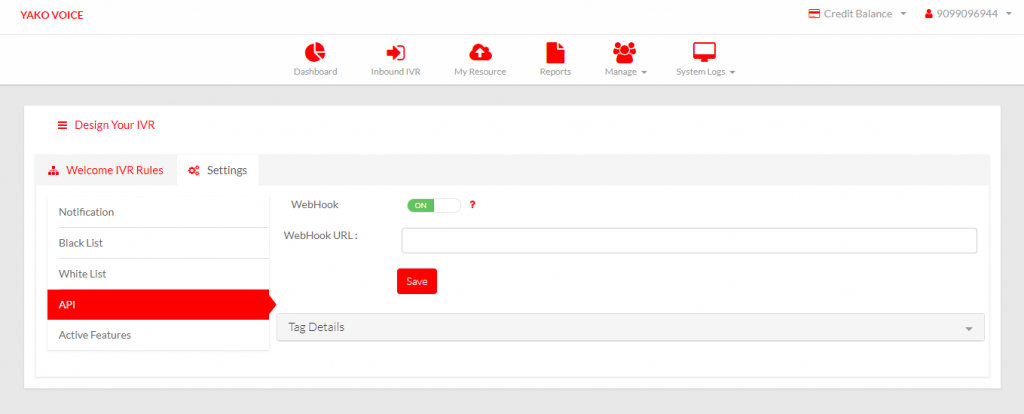 These data will play a vital role in analyzing the sales cycle of customers. It will also help various departments like customer service and product development to improve the performances.
This feature will also be handy for agents, as they get pop up on the screen when a customer is calling. It will include all the details like customer name, what the previous conversation was, and details of the previous purchase.
This can prevent any disputes between customer and organization. Once customer experience is improved, it is more likely that customers will buy from the same organization rather than switching.
CRM integration will be crucial for organizations to improve the productivity of agents of every department. It will also help the product development team in developing better products and services according to consumer behavior.  
Most affordable:
There is a myth, that cloud telephony set up is very costly. But the truth is when you compare it with old EPABX it is way more cost effective.
Most importantly it does not require maintenance cost. Moreover, it does not require any big infrastructure like EPABX. Cloud telephony saves up to 80% of cost compares to any other communication medium.
It works on Toll-Free numbers which can make it more effective for customers to communicate without spending a single penny. When customers are not getting charged, it becomes easy for them to reach any business.
Scale as you grow:
Manage a high volume of traffic easily with our distributed design pattern and architecture.  Now you can scale your departments as per requirement and ensure smooth functioning of a business.
Our cloud platform is able to handle a huge volume of traffic without any hassle. The ability to scale on demand is one of the biggest advantages of Yako voice cloud telephony.
There won't be any extra cost for expanding your communication across the globe. You can choose one centralized virtual number for all your business locations and according to customer requirements transfer calls to right locations.
It will become easy for employees from various departments to connect easily without any interruption. Expanding communication was never easy before.
     Analytical dashboard:
With old EPABX you only get old telephone without any extra features, and even if you spend more, you will probably get a small screen where the caller id will be displayed.
The features like call recording and reporting make it more crucial for business communication. All the data of recordings will be stored in the dashboard.
This dashboard comes with a Yako design studio, where you can create your own call flow according to need, for example setting up a welcome tone, call transfer and sending automated SMS and more.
With smart dashboard, you can now receive calls even after office hours. All the data of missed call can forward to your desired mail id or phone number. Even with URL forwarding, all the call data can be transferred to the desired database.
Analytical dashboard makes the operation smoother for agents and customers.
Near Zero Downtime
Imagine a scenario where as a result of some common disasters your telecom lines go down. This happens regularly in storm or monsoon when the lines you are utilizing for correspondence abruptly get disengaged.
What's more, it takes a while for them to get on track once more. Regardless of whether you complain to your telecom supplier, it won't encourage much.
Unlike old telecom lines, there is no downtime with Cloud Telephony. Technologies like Yako Voice provides redundant cloud infrastructure spread across multiple regions to ensure high availability of cloud infrastructure. It will ensure no break in customer communication, which leads to flowing revenue.
With all these amazing feature Cloud telephony comes with easy to use interface. There is no rocket science on how to install it and how to use it. You can now carry your business communication with you and answer customer calls at any time, from anywhere.
Yako Voice platform comes with a range of product and services which helps to automate any business process and leverage maximum advantages of cloud telephony. Discover the power of cloud telephony. Get all communication solution under one roof. Let your customers connect to you freely; expand your business across the globe.
Previous Blogs: